Digital Transformation is a necessary disruption in today's fast-paced generation. Clearly, digital transformation is a foundational change that helps any organization to deliver value to its consumers in a short time. So in order to follow the correct course of digital transformation, businesses need to optimize the ongoing tech trends with principal research on industry status and then finalise on approach. Understandability only a few of the best companies are able to pursue the right course of digital transformation on the basis of changes in customer expectations around both products and services; Here's a look at the best digital transformation company in India that is changing the definition of digital transformation with their radical thinking-
"The first rule of any technology used in a business is that automation applied to an efficient operation will magnify the efficiency. The second is that automation applied to an inefficient operation will magnify the inefficiency."– Bill Gates
AeoLogic Technologies- Connecting businesses to the technological resources they need
About AeoLogic and how long are they standing in the industry? AeoLogic is a decade-old foundation, and have been one of the finest technological contributors to Indian Government's industrial and technological community. They have reinvented and reimagined the whole technological mainframe of India through their champion applications like e-Challan, PMO- Prime Minister's Office Application, and mParivahan applications. Development centres of  AeoLogic are present in nearly all geographic locations like- United States, South Africa, United Kingdom and India as well.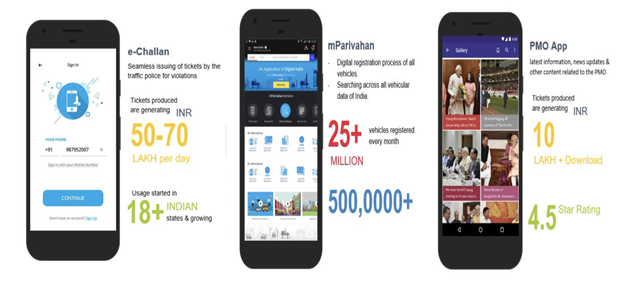 How is AeoLogic leading a digital transformation in India? And are the Best Digital Transformation Company in the country?
Leading a transformational change is not easy and when it comes to shifting customer experiences from satisfied to great, experimentation with emerging technologies is required. Here are two basic resolutions AeoLogic swears by when working with a client-
Understanding what exactly a digital transformation framework look like– Digital transformation can depend on an organization's specific challenges but there are few constants that any business deciding on a digital transformation can start with:
Operational agility
Workforce enablement
Culture and leadership
Customer experience
Digital technology integration
Understanding what's possible with digital transformation- Another key element to drive a digital transformation is to understand the potential of technology. The difference is between "How fast the change can come?" and "What are the capabilities of the technology and how can it be adapted into the business?" Knowing the difference between these two questions will make any business realize the priority of their digital activities that will further help them become one of the best digital transformation company.
Want to leverage from experts to drive a digital transformation? If you want assistance for your digital transformation journey, then get started with a mock consultation with the experts of AeoLogic. Connect with them to get a formulation of your digital transformational strategy and lead your business to towards a new reality.
"At least 40% of all businesses will die in the next 10 years… If they don't figure out how to change their entire company to accommodate new technologies." — John Chambers- CISCO