The B2B marketing and sales domain is changing dramatically over the last several years. Marketing teams are no longer relying on display ads to source qualified leads. Content marketing is much more than creation. It's about distribution to actually reach the Ideal Customer Profile (ICP) whenever they are ready. Also, this guide will take you through a few relevant ways to use intent data to run better outbound campaigns. Like identifying high-intent accounts to get prospecting gifts. Consequently, it is not only focusing on brand awareness of the right audience. However, it is generating a measurable pipeline and undeniably achieves revenue attainment.
Also read: The Importance Of Referrals For Your Business Explained
What is Intent Data?
Buyer intent data is the approach of identifying people with a likelihood they will make a buying decision around a given service or product. Furthermore, this data is then surfaced to marketing and sales automation platforms for recognizing who is in-market.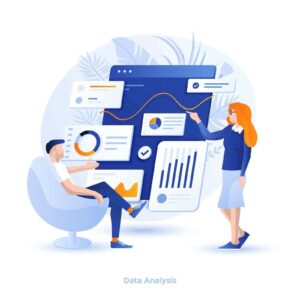 What is making intent data valuable for B2B brands is that you reach out and appear at the right time. To use intent data to run better outbound campaigns, it could be in the middle of a vendor evaluation or even earlier in the sales cycle.
Types of Intent Data
Here's an overview of a few types of intent data:
First-party data: Information regarding your visitors that you solely compile. Examples include content consumption, product features, and the sales cycle stage. The size of this is relatively minor.
Second-party data: Customer data shared between a partner or business associate. Examples include emails, phone numbers, software integrations, and so on. This data is more imperative than first-party data but less expansive than third-party intent data.
Third-party data: This is the data about an organization's online visits from thousands of publishers and apps. While not individually identifiable, specific segments blend with your CRM data. Therefore, your sales team gets informed when accounts give off intent signals. This data is huge, continuously updated, and refining its scoring models.
How To Use Intent Data to Run Better Outbound Campaigns
Let's check out the following steps to drive sales through your campaigns.
Step 1: Defining Your Target Audience from Ideal Buyer Personas
Subsequently, analyzing your existing customers and thinking about what makes them successful. Is it your onboarding or their experience with similar answers? Landing on a few core audiences. Therefore, you can be targeting companies with their firmographics (company size, revenue, industry, etc).
Also read: What Is The Project Life Cycle: The 5 Phases & Why It's Important
Step 2: Creating Segments That Align To Specific Use Cases
To use intent data to run better outbound campaigns by mapping out the real-world needs and particular topics (keywords) a qualified audience cares about. Are they trying to level up and need a new enterprise-grade lead generation tool? Hence, connecting those dots for a purchaser on the other side.
Step 3: Connecting with a Personal, Relevant, & Thoughtful Gift
At this stage, this is where you drive action. Rather than simply sending a cold email (or gift card), making the outreach personal and thoughtful. Are they training for a marathon? Hence, using these cues to make your initial message land. And therefore, connecting the dots to your conversation.
Step 4: Delivering Relevant Content To Address Pain Points
Next is getting familiar with the company's industry and packaging up your best type of content for it. This could be as comprehensive as an insight report or can be as easy as a visual indicator of their industry (e.g., a stethoscope for healthcare).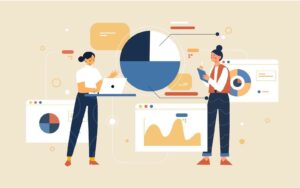 Step 5: Investing In Customer Success To Flatten Churn
To use intent data to run better outbound campaigns the buyer's journey is just one-half of the customer experience. The customer journey is important to any B2B company. Moreover, making sure that new customers are onboarded smoothly with sufficient help, self-service resources, and lifelines accessible if they feel trapped.
Also read: Best Ways To Improve Customer Satisfaction During The Delivery Phase
Conclusion
The age of prospecting no longer has to be a guessing game. With huge account insights and buyer intent data, sales teams can better comprehend who to reach out to so they can invest more time crafting the perfect message that will resonate.
Marketing campaigns can be tailoring around a narrow segment to use intent data to run better outbound campaigns. The best marketing leaders are creating an end-to-end marketing and sales experience that crushes the competition with relevance, originality, and thoughtfulness.
Connect with us if you require any aid with your business!
FAQs
How to use intent data for marketing?
B2B marketing teams are applying intent data in several different ways, including:
Market research, intelligence, sizing, and forecasting
Managing high-intent programmatic display ad audiences
Upselling opportunities among their active customers
Enhancing prospecting when companies research branded keywords
 Where do third-party intent data come from?
Since intent data is impending from interactions with websites, apps, and services one access on the internet. For instance, checking out review sites, reading blog posts, and visiting a vendor's website are all ways to interpret a visitor's intent.