Today businesses are evolving with technological advancements so does the industries. For example, beacon-based contextual marketing platform are giving tough fight to an e-commerce business. Smart IoT solution simplifies the path to new efficiencies, cost saving, inventory accuracy, operation handling, smart marketing, and a better customer experience in fact there is now IOT centric system which are helping businesses to increase the efficiency of their operation.
As all the industries and businesses are running towards IoT-based systems and operations. It is really important for business owners to choose the right IoT partner which can help them grow into the market by providing accurate technology.
So, how anyone can find the right technology partner for their IoT-based solution?
Here, in this blog, we will discuss upon few aspects which every owner needs to consider while choosing the technology partner.
We would like to keep the consideration as simple as possible. The very first thing that any business owner should consider is,
1. Do they have a skill set?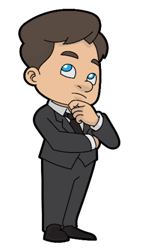 When investing in building an IoT solution, what you have to do is you need to ideally want to trust someone only with the desired experience and expertise, specifically related to your own requirements.
·        While assessing any service provider, one should look if they have a portfolio that reflects a history of creating required solutions at the enterprise level.
·        It's also a must for you to check how proficient they are in terms of both hardware engineering and software development, as any IoT solution essentially covers both aspects.
·        It's best if you choose a provider that is experienced and provides an accurate solution, across all your needs.
2. Culture Fit?
How would anyone come to know if the organization is a culture fit?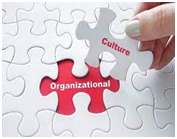 Companies not considered to be culturally fit may find their employees are quitting or getting fired within a few months. Here are few tips to help you assess a candidate's potential fit with your company.
·        Identify your culture
·        Ask the right questions
·        Do your research
·        Ask your employees
·        Get the facts
3. Ask a lot of tough questions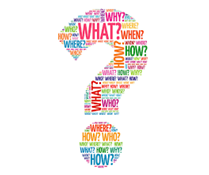 Before choosing the right IoT partner, ask a lot of questions during the meetings that give you a glimpse into whether or not the organization will fit.
As there are thousands of questions that any individual can ask. However, we would recommend your question should revolve into these parameters:
·         End-to-end security
·         Powerful analytics
·         Customizable dashboards
·         Protocols support & compatibility
·         Device management & monitoring
·         Scalability
·         Ease of integration
·         Overall cost
 4. Analyzing the partner team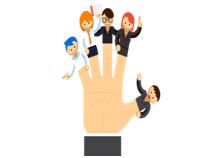 Before choosing an IoT partner one should not in the perception that the organization had received multiple awards last year or had performed great in past. Maybe it was the time when they had the best team members and now most of them are gone. The capability of the organization will always depend upon the match winners.
Therefore, business owners should look over few qualities that a successful team possesses.
• They communicate well with each other
• They focus on goals and result
• Everyone contributes their fair share
• They offer each other support
• Team members are diverse
• Good leadership
• They are organized
• They have fun
Conclusion:
When it comes to effective information identification and traceability of products and supply chains, IoT has a large role to play. This is really important for the industries like food and pharmaceuticals which involve constant monitoring of temperature, humidity, and other environmental variables.
It plays a major role to grow and establish itself in the market. Thus, it becomes really important for the owners to choose the best technology partner for their IoT solution.
About AeoLogic:
AeoLogic technologies is a dynamic, well-diverse, solution, and value-driven technology company. We position ourselves as a new generation cutting edge technology company. We work as a team to enable businesses with leading technologies and solutions. Innovating through IoT, mobility, web application, machine learning, advanced analytics, and automation using a product-driven approach.
We are a qualified team to design, develop and customize your tech requirements and create the best tech solutions. We ensure that our clients are able to create an exceptional customer experience with great results, faster time-to-market, reduce costs, and improve the delivery process with us. Experts in emerging technologies and help clients boost ROI targets exponentially.