Digital transformation is the integration of digital technology into all parts of a business. It is resulting in fundamental variations in the way a business operates. Organizations across industries are enjoying the benefits of digital transformation: It is enabling the importance of digital transformation for the industry is to modernize legacy processes, accelerate efficient workflows, strengthen security, and increase profitability.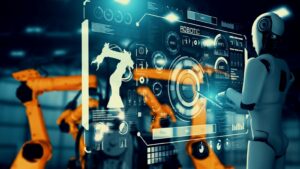 90% of companies are operating their business in the cloud. As companies are migrating data to the cloud, much of what is being performed is to replicate existing services in a digital format. However, the importance of digital transformation for the industry is so much more than that. Thereby, devising a technology context to funnel these services and data into actionable insights. This is improving every facet of an organization.
Also read: The Role of Big Data in Digital Transformation
Why is Digital Transformation Important?
The importance of digital transformation for the industry changes the way an organization operates. This transformation is affecting each level of an organization. And bringing together data across areas to work together more efficiently and effectively.
Thus, by leveraging workflow automation and advanced processing, such as artificial intelligence (AI) and machine learning (ML). Companies are linking the dots on the customer journey in a way that wasn't possible previously.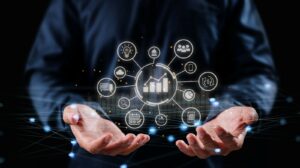 Benefits of Digital Transformation
For many companies, the enabler for digital transformation is cost-related. Moving data to a public, private, or hybrid cloud is dropping operational costs.
Stronger Resource Management
Subsequently, digital transformation is consolidating information and resources into a suite of tools for business. Apart from dispersed software and databases, it is merging company resources and decreases vendor overlap. Digital transformation is integrating applications, databases, and software into a central repository for business intelligence.
It is encompassing every area of a business. As well as leading to process innovation and efficiency across units. From sales and marketing to finance and the C Suite, each and every department is leveraging sensitive data. The importance of digital transformation for the industry is optimizing and securing data everywhere it flows. While equipping teams with simple tools to get their jobs done.
Data-Driven Customer Insights
For unlocking customer insights, data can be the key. By better understanding your customer and their demands, you are creating a business strategy that is even more customer-centric. Utilizing together structured data (personal customer information) and unstructured data, like social media metrics. These insights are helping drive business growth.
Data is enabling strategies to provide more relevant, personalized, and agile content. Also, it is encouraging digital culture (with improved collaboration). By offering team members the right tools, catered to their environment, digital transformation is encouraging a digital culture. While these tools are providing a more seamless way to collaborate. They are also helping to move the entire organization ahead digitally. This digital culture transformation is vital for businesses to stay sustainable. It is forcing the upskilling of team members to take advantage of the benefits of digital transformation.
Also read: Role of Digital Transformation in the Hospitality Industry
Improved Productivity
Having the right tech tools that working together can streamline workflow and improve productivity. Therefore, automating many manual tasks and integrating data throughout the organization. Moreover, it is empowering team members to work more efficiently.
To Conclude
Today, companies are understanding the importance of digital transformation for the industry. Staying in one's comfort zone is no longer an option if one desires to compete in this technologically advanced world.
Get in touch with us to know more!
FAQs
Why is digital transformation important in the industry?
Furthermore, digital transformation is putting technology at the core of the business strategy. This approach is reducing operating expenses and inefficiency. It could even change the course of your organization. Hence, with a unified model across business and technology, it's simpler to achieve future ambitions.
What is digital transformation in the industry?
Digital transformation is the process of incorporating digital technologies to create new — or modify existing — business processes, culture, and customer experiences. Therefore, for meeting changing business and market requirements.