Businesses today have adopted systems and technologies to help them manage their day-to-day activities whether it's keeping track of valuable customers, managing the company's assets and liabilities, purchasing and tracking inventory or handling sales order and invoicing. Many companies have implemented ERP to help them centralized and manage the key facets of their business while these systems have been successfully capturing and tracking business-critical information, they have historically been unsuccessful in presenting the information back to the user in the form of valuable insight to help them make critical business decisions on the basis of relevant fact.
One of the challenges with data from ERP system is that the important information is spread across thousands of tables further it often doesn't make sense without applying complex business rules. Thus, by combining Business intelligence and ERP you can get insight into the data and thereby you can make data-driven decisions that drive your company forward.
In this blog, I will try to explain, why the system will become very powerful when we combine ERP and BI together. Let's understand the same in a detailed manner.
 What is ERP?
An ERP system refers to a type of software that any organization use to manage their day-to-day business activities. An ERP system integrates all the departments of a business, collates the data and make it easier to understand.
What is Business Intelligence (BI)?
BI is a set of various software, application and practices that collects business information, integrate it into a useful data set, present it to the user after analyzing it.
It is a machine that has the capability of not storing only complex data securely but also analyzing it and presenting the result to its users in formats they desire.
Importance of BI and ERP System
1. Data Analysis: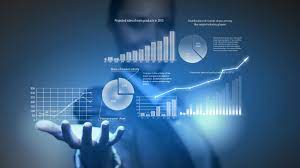 This is the core element of Business Intelligence where the huge amount of data are getting stored and placed from all functional department in an organization which is used for analysis and to guide management decisions.
 2. Data Legacy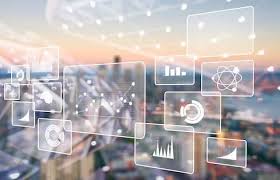 With help of an effective BI tool, the correct analysis of data can be made of the legacy data collected from the ERP tool. BI tool can also analyse historical or past many year data from your legacy systems, looking for insights that can help your business.
Analysis of legacy data without an anprécised effective BI tool becomes extremely difficult.
3. Faster & Informed Decision Making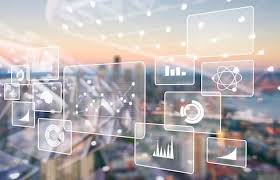 As the data collected from ERP are very précised and accurate and with the right business intelligence tool is in place the organization need not rely on assumptions for taking important decisions.
BI helps the organization to interpret relevant trends and patterns from the collected data and enable the management to make quick and well-informed decisions.
 4. Exponential Growth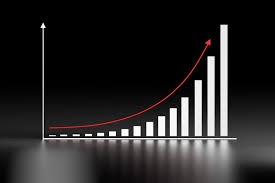 Incorporating the combined ERP and BI tool, businesses can achieve exponential growth.
Organizations will be able to analyze the complex data easily with less possible time which ultimately allows them to reduce their pain area.
5. Predictive & Prescriptive Analytics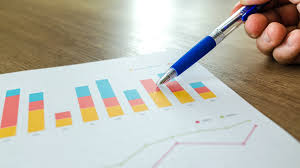 Markets are very versatile in nature; it is the most unpredictable thing. No tools can give an exact prediction about the market. However, BI tools can help in predicting future trends and by adding your experience you can come close to exactness. This is how your system can become a vital source to suggest actions for your business.