The Internet of Things (IoT) is increasing as the number of connected devices is set to rise from 700 million to 3.2 billion by 2023. While there are a number of factors contributing to this increase, one of the most crucial will be the development of 5G networks. Internet of Things in 5G connectivity is the new trend.
The upcoming launch of the fifth generation of cellular mobile communications or 5G is huge news for the IoT market. This is primarily because of the fact that 5G networks will go a long way toward enhancing the performance and reliability of these connected devices. Here's why we need the Internet of Things in 5G connectivity.
Also read: Benefits of 5g in Industrial Environments
Data-Transfer Speeds
The commercial success of any IoT is ultimately related to its performance. This is then dependent on how rapidly it can communicate with other IoT devices, smartphones and tablets, software in the form of its app or website, and more. Therefore, with the Internet of Things in 5G connectivity, data-transfer speeds will be increasing significantly.
Moreover, as per reports, 5G will be 10 times faster than current LTE networks. Hence, this will be increasing in speed. Therefore, it will be allowing IoT devices to communicate and share data faster than ever.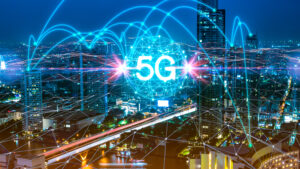 When it comes to smart home devices, for instance, this will be increasing in speed. Thus, helping to reduce lag. Also, improving the overall speed at which connected devices send and receive data and notifications.
Besides smart home devices, nearly all IoT devices will be benefitting from greater speeds including those with healthcare and industry applications.
Greater Network Reliability
In addition to the increase in speed, 5G networks will be operating more reliably creating more stable connections. Having a reliable and stable network condition is considerably important for any IoT. However, especially for connected devices like locks, security cameras, and other monitoring systems that are relying on real-time updates.
Subsequently, with the potential of a 5G network for handling more connected devices, consumers will be leveraging from greater reliability of their connected devices.
High-speed connectivity, very low latency, and higher coverage will be arriving with the next-generation network. It will be key for IoT devices. Therefore, for taking advantage of these improvements, manufacturers must first invest in building 5G-compatible devices.
Manufacturers must equally embrace quality assurance testing for making sure that their new devices and software function and perform as intended across a variety of conditions. If not, several new devices will fail as a result of bugs that will reduce the potential gains that 5G has to offer.
5G and IoT: A Powerful Combination
As companies are striving to incorporate 5G, there must be a requirement that any devices to be connected are designed to take full leverage of its strengths.
The commercial success of IoT-ready devices till now has been depending on how well they communicate with other devices – smartphones, tablets, voice user interfaces, home hubs, etc. The faster that communication is taking place between devices, the more benefits they are bringing to the end-user. Therefore, commercial use will require the internet of things in 5G connectivity.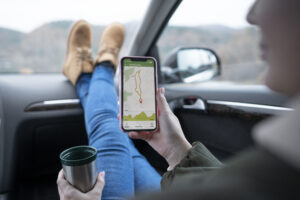 On a very basic level, the proposed internet of everything must be constructed on speed, low latency, and vast bandwidth. Ultimately, this will be unleashing powerful advances in terms of what is possible. And 5G will be acting as the catalyst. Hence, enabling stable and secure connections in a massive IoT ecosystem where billions of connected devices are able to work together to offer what companies, and by association customers, demand.
Also read: Role of Private 5G Networks in Industry 4.0
Conclusion
For the moment, however, we are still in the nascent days of installing the internet of things in 5G connectivity. Yes, the technology is here and it will be acting as a game-changer. However, companies need to make sure that they are approaching the latest evolution of network connectivity in the correct manner.
Some people are still getting to grips with the transition from 3G to 4G. So, adding 5G into the equation will be throwing up an entirely new set of challenges to overcome. If decision-makers know that these pain points are solvable, then the integration of the internet of things in 5G connectivity will be the next step in our digital future.
Learn more about us by scheduling a free 60-minute call. Kindly connect with us.
FAQs
Why do we require 5G technology in IoT connectivity?
5G is manufactured not only to deliver faster, better mobile broadband services compared to 4G LTE. However, it is also expanding into new service areas such as mission-critical communications and connecting the huge IoT.
How 5G will be impacting the IoT?
The internet of things in 5G connectivity is a game-changer. 5G will be enabling faster, more stable, and more secure connectivity that's progressing everything from self-driving vehicles, to smart grids for renewable energy, to AI-enabled robots on factory floors.